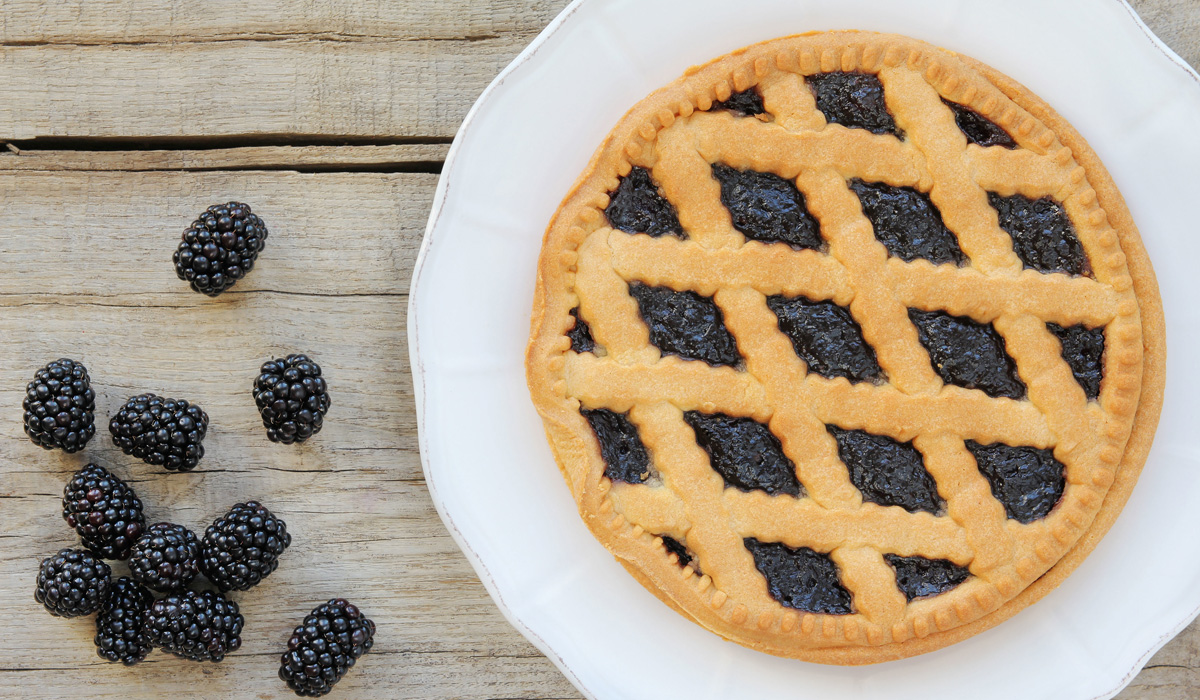 Ingredients:
290 g of 00 flour
1 egg
1 yolk
100 g of sugar
80 g of Olio Extravergine d'Oliva DOP Seggiano
1 teaspoon of baking powder
Grated lemon zest to taste
Blackberry jam to taste
Whole blackberries to taste
1 pinch of salt
Preparation:
First of all, prepare the shortcrust pastry: sift the flour and baking powder and set them aside. In a bowl, add the sugar, egg, yolk, lemon zest, and a pinch of fine salt.
Stir, adding the flour little by little.
Continue working the dough on a pastry board until soft, compact, and elastic. Let the pastry rest for half an hour in the fridge wrapped in plastic wrap.
Flour the pastry board and roll out the dough until obtaining a thickness of about half a centimeter. Then, grease and flour a tart mold and cover it with the shortcrust pastry. Stuff the tart with the blackberry jam, then use the left shortcrust pastry to create the strips above.
Heat the oven to 180 degrees and bake the tart for about 35 minutes. Remove it from the oven and let it cool. Decorate with the whole blackberries and serve.