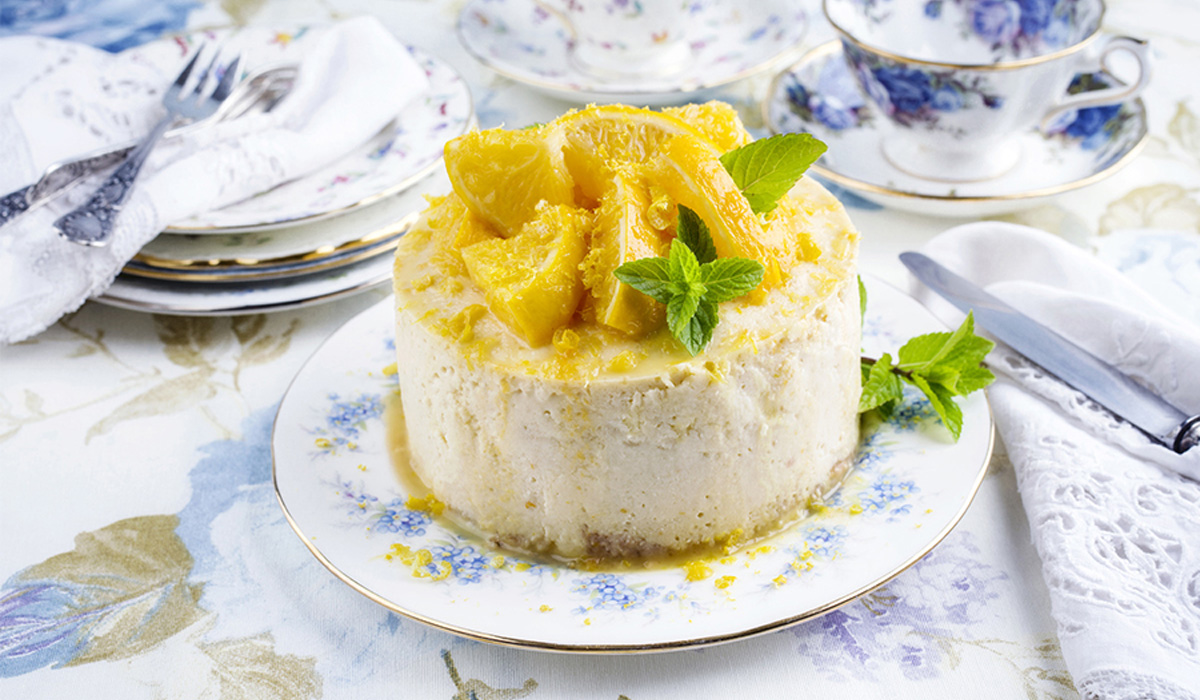 Ingredients
2 tbsp of MOSCATO d'ASTI Docg
250 g of finely grounded gingersnap cookies
100 g of melted butter
350 g of cream cheese
100 g of sugar
2 tbsp of flour
1 tsp of vanilla extract
1 tsp of lemon extract
1 egg
1 egg yolk
Lemon curd to taste
Lemon Zest to taste
Mint to taste
Preparation
Mix grounded gingersnaps and butter in a small bowl. Pour the mixture into the muffin pan and press it firmly with the back of a spoon, then put it in the fridge. With an electric mixer, beat cream cheese and sugar in a large bowl until smooth. Beat in flour, Moscato d'Asti DOCG, and extracts on a low speed. Add in the eggs and beat until combined. Spoon equal amounts of the mixture into each cup of the muffin pan. Bake for 20-25 minutes. Let cool completely, then run a small thin knife around the edge of each little cheesecake to remove them from the pan. Place all on a platter and top each cheesecake with lemon curd, lemon zest, mint, and fresh fruit. Serve cold.