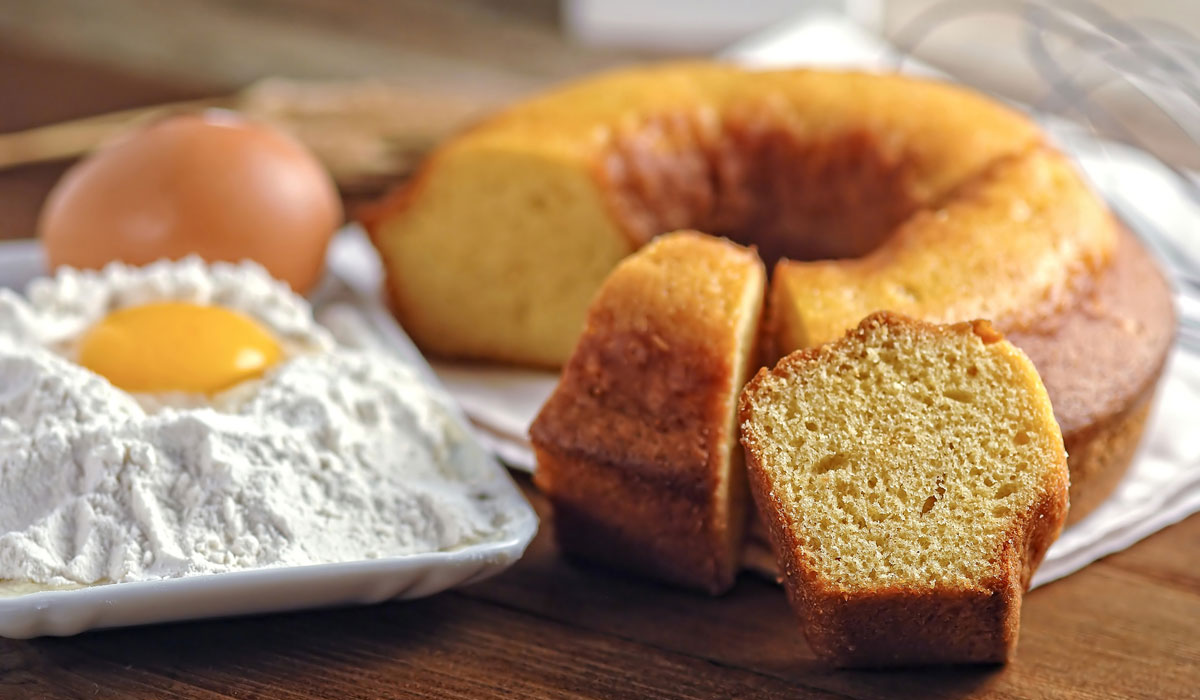 Ingredients:
340 g of flour
200 g of sugar
125 g of yogurt
120 g of Olio Extravergine d'Oliva Toscano IGP
4 eggs
1 lemon
1 packet of baking powder
Icing sugar to taste
Preparation:
Add the eggs with the sugar and whisk until the mixture is light and fluffy. Add the Olio Extravergine d'Oliva Toscano IGP and continue mixing with the whips. Then, add the yogurt, the sifted flour, and the baking powder. Also, add the grated lemon peel and mix well with a wooden spoon. Oil a bundt cake mold and pour the mixture into it. Bake in a preheated oven at 180° C for 30 minutes. Let the bundt cake cool, sprinkle with the icing sugar, and serve.