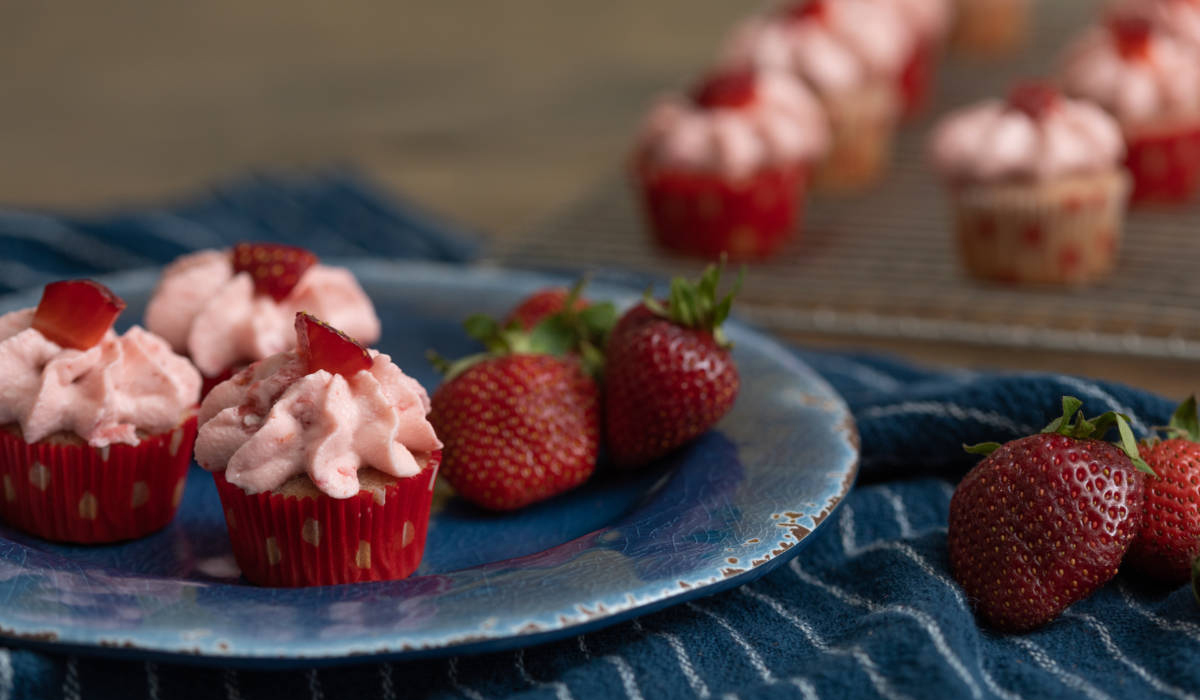 Ingredients
For the muffins:
250 g of 00 flour
1/2 teaspoon of baking soda
1/2 teaspoon of baking powder
1 pinch of salt
110 g of butter
200 g of sugar
2 eggs
1 teaspoon of vanilla extract
120 g of strawberry puree
125 ml of MOSCATO d'ASTI Docg
For the glaze:
230 ml of MOSCATO d'ASTI Docg
250 g of butter
300 g of powdered sugar
Strawberries to taste
Preparation:
After preheating the oven to 180° C, mix all the dry ingredients: flour, baking powder, baking soda, and salt.
Whip 110 g of butter with 200 g of sugar until obtaining a foamy mixture.
Add the eggs, one at a time, mixing well before adding the next one, and add the vanilla extract too.
Beat 125 ml of MOSCATO d'ASTI Docg and the strawberry puree, add this mixture to the butter one, and finally add the dry ingredients. Mix until you get a smooth and fluffy dough.
Fill the cups for ¾ and bake for 18-20 minutes. Remove from the oven and let the muffins cool before glazing them with the butter whipped with the MOSCATO d'ASTI Docg and the icing sugar. Garnish using some strawberries.