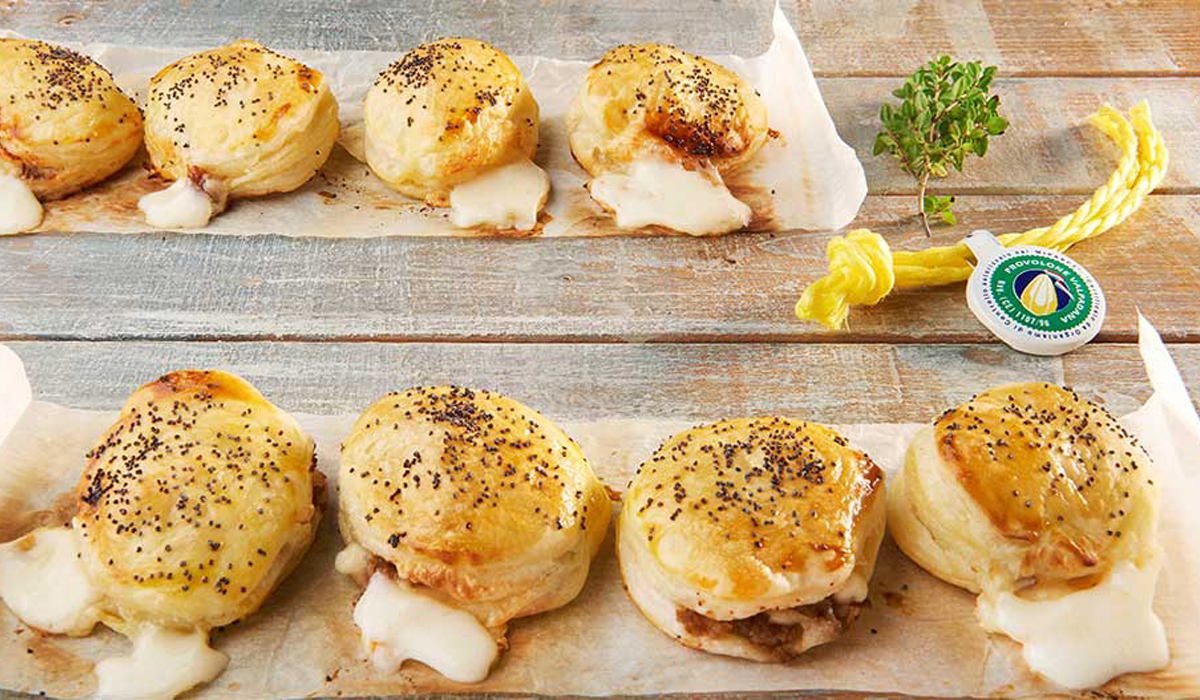 Ingredients:
1 roll of puff pastry
200 g of sausage
1/4 of onion
120 g of Provolone Valpadana DOP
1 egg
15 ml of EVO oil
Salt, pepper, and poppy seeds to taste
Preparation:
Chop the onion, put it in a pan with EVO oil, and let it brown.
Remove the casing and cook the sausage, breaking it up. Add salt and pepper to taste. Dice the Provolone Valpadana DOP. Unroll the puff pastry and cut it into circles. Divide the circles into two groups. On the circles of the first group, you have to arrange the sausage and the Provolone Valpadana. Brush the edges of the circles with water and cover them with second-group circles. Seal with the tines of a fork.
Place the puff pastry tarts on a baking tray to put into the freezer for 15 minutes, so the puff pastry will hold up better during baking.
Brush the puff pastry with the beaten egg, sprinkle with poppy seeds to taste, and bake at 180° for about 20 minutes, or until they become golden brown.