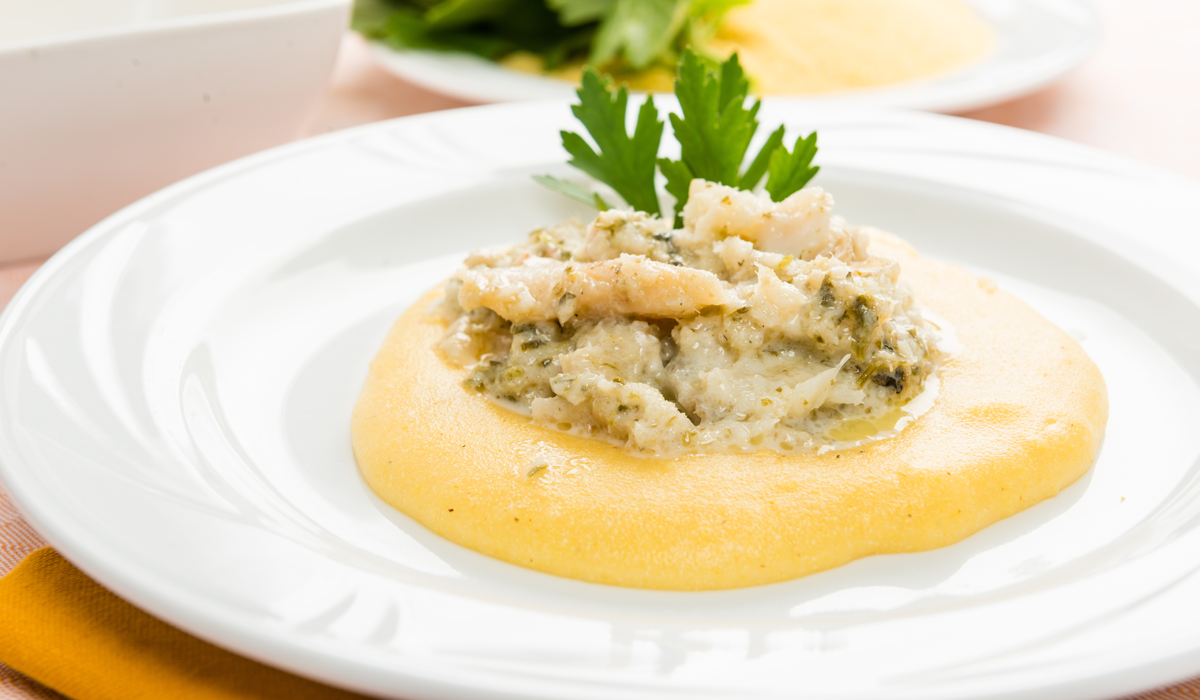 Ingredients:
1 kg of salt cod
300 g of onions
400 g of desalted sardines
1 glass of Conegliano Valdobbiadene Prosecco Superiore DOCG
180 g of milk
20 g of Grana Padano DOP
195 g of EVO oil
500 g of cornflour
2 l of water
00 flour
Parsley to taste
Salt and pepper to taste
Preparation:
Soak the salt cod for about three days and let it dry overnight.
Chop the onion and rinse the sardines thoroughly. Pour both into a pan with a drizzle of oil and mix. Cook for about 50-60 minutes over low heat until the sardines have melted and the onions are soft.
Take the soaked, boned, and opened salt cod fillet with its skin. Stuff with a part of the onion mixture, spreading it only on one half, then season with salt and a pinch of pepper.
Sprinkle with flour, close the cod on itself and cut into pieces about 6 cm wide.
Place half of the onion mixture on the bottom of a pan and add the salt cod pieces on top. Cover with the remaining onion, sprinkle with a little more flour, salt, and pepper, add the Grana Padano, and pour over all milk and Conegliano Valdobbiadene Prosecco Superiore DOCG.
Also, add more EVO oil slowly until the cod is completely covered. Cook for about 4-5 hours over low heat, without stirring too much.
In the meantime, prepare polenta. Bring the salted water to a boil and slowly pour the cornmeal, stirring constantly. Add 15 g of EVO oil and keep cooking, stirring for about 50 minutes. Serve polenta with the "Baccalà alla Vicentina" on top of it.