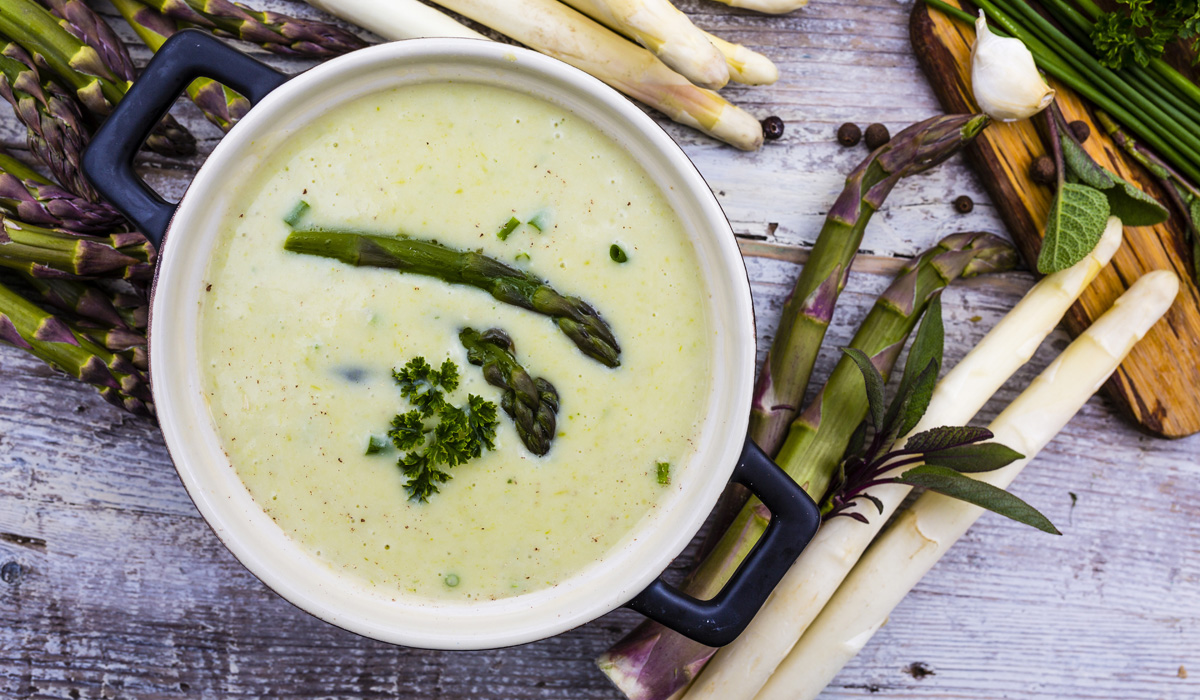 Ingredients:
400 g of white asparagus
400 g of green asparagus
300 g of potatoes
1 l of vegetable stock
250 ml of single cream
200 ml of Conegliano Valdobbiadene Prosecco Superiore DOCG
30 g of butter
2 tbsp extra virgin olive oil
Chive as needed
1 shallot
Salt to taste
Black pepper to taste
Preparation:
Peel the potatoes, wash them and cut in small cubes. Wash the asparagus under running water, remove the lower part and cut the tips, keeping them aside.
Blanch the tops of the asparagus in salted water, draining them when still hard and letting cool.
Peel the shallot and cut it thinly, then cook it over medium heat in a saucepan with the extra virgin olive oil and butter. Add the diced potatoes and the asparagus stalks cut into rings and cook for 7-8 minutes over medium heat.
Add the Conegliano Valdobbiadene Prosecco Superiore DOCG and, when it has evaporated, cover with the hot vegetable stock, leaving to cook for about 20 minutes over low heat. At this point, add the cream and cook for another 10 minutes.
Season with salt and pepper and serve the soup hot, decorating it with the asparagus tips kept aside.