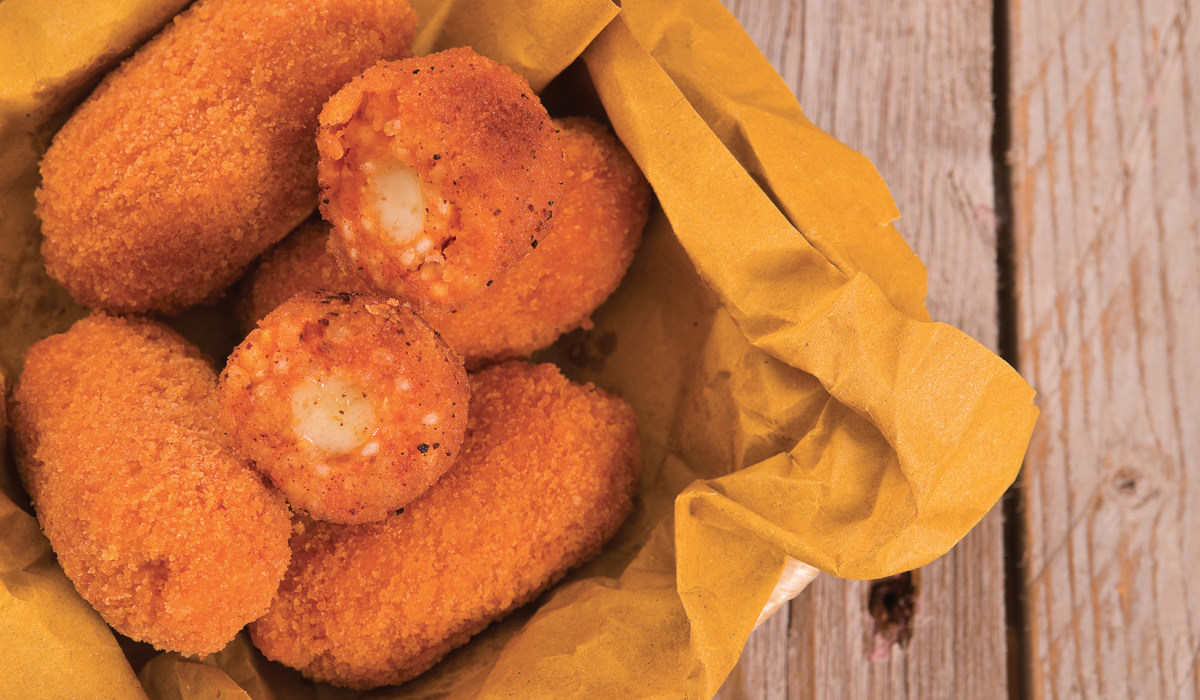 Ingredients:
500 g of rice
200 g of minced beef meat
60 g of chicken livers
200 g of Mozzarella STG
4 eggs
400 g of tomato sauce
1 L of meat broth
120 g of Parmigiano Reggiano DOP
1/2 onion
70 g of butter
100 ml of white wine
2 tablespoons of EVO oil
Breadcrumbs to taste
Salt and pepper to taste
Seed oil to taste
Preparation:
Coarsely chop the chicken livers and set them aside. In a saucepan, melt the butter with the EVO oil, add the chopped onion and the meat, then let it brown. Also, add the chicken livers, cook for 5 minutes and add the white wine. Add the tomato sauce, salt, and pepper and cook over medium heat until the sauce has thickened. At this point, add the rice and cook, stirring often. Add some meat broth if necessary. Cook until the risotto is thick and dry, add the butter and Parmigiano Reggiano DOP, mix and also add two beaten eggs. Let the mixture cool. Dice the Mozzarella STG and let it drain. When the rice is cold, form the rice balls with a cube of Mozzarella STG as the core, then close the balls well. Pass them in the remaining beaten eggs and, later, in the breadcrumbs. Fry the supplì using the seed oil and leave them to drain on a sheet of kitchen paper. Serve hot.