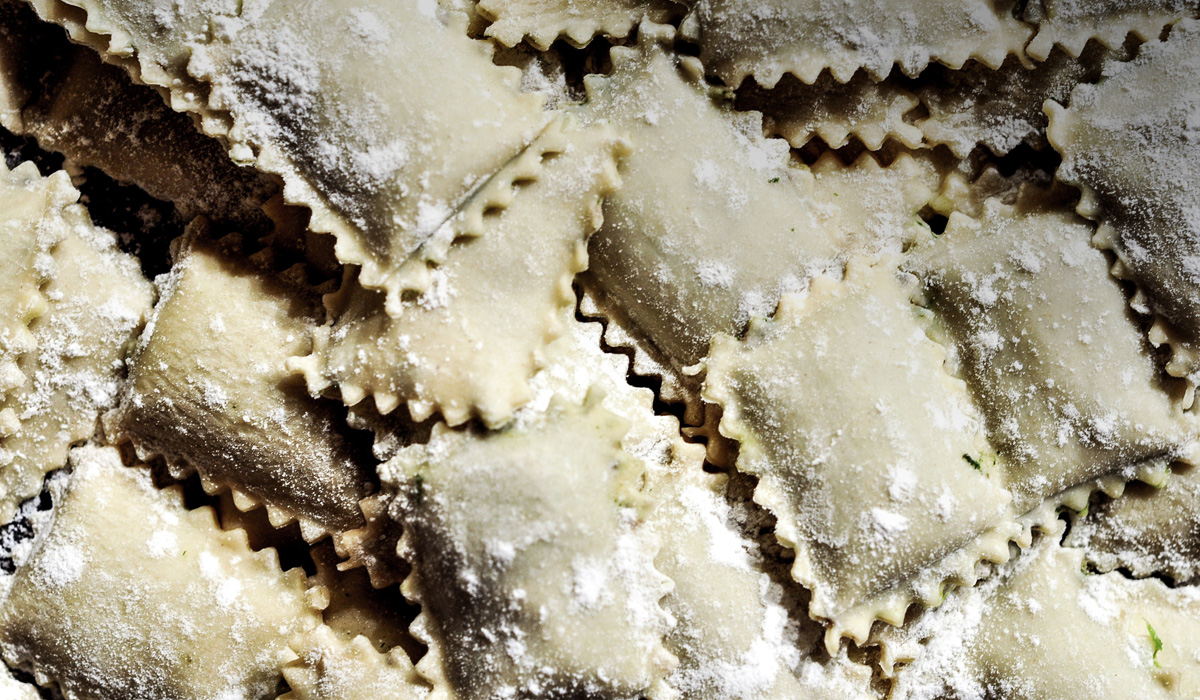 Ingredients (6 people):
600 g of flour
6 eggs
10 artichokes
4 tablespoons of EVO oil
1/2 onion
1 glass of Conegliano Valdobbiadene Prosecco Superiore DOCG
150 g of butter
Salt and pepper to taste
Fresh thyme to taste
Preparation:
To prepare the pasta, put the flour and eggs into a bowl and knead for about 10 minutes, beginning with a fork and continuing by hand.
Let the dough rest for an hour, covering it with a damp cloth. In the meantime, prepare the filling: clean the artichokes, cut them into wedges, and set them aside, into a bowl filled with cold water and lemon juice, to avoid them from turning black. Chop the onion and cook it in a pan with EVO oil, then add the artichokes, season with salt, and pour the Conegliano Valdobbiadene Prosecco Superiore DOCG. Cook until they become very soft. Roll out the pasta dough, cut it into strips about 10 cm wide, and place some artichokes at regular intervals on the pasta. Place another band over the one with the filling and cut the ravioli, making sure they are well sealed to prevent them from opening during cooking. To seal them, help yourself with a fork.
Boil plenty of hot, salted water and cook the ravioli. Once cooked, drain them in a pan where you have melted the butter with a little thyme. Serve hot.