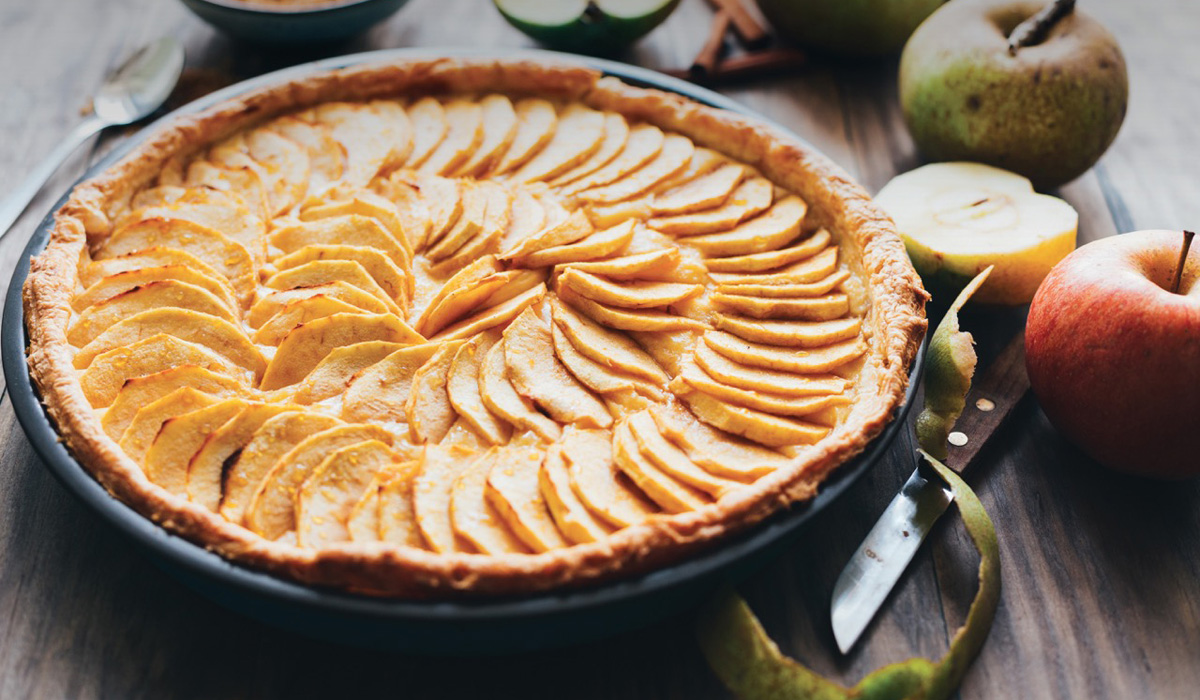 Ingredients:
2 glasses of ASTI Dolce Docg
250 g of 00 flour
80 g of sugar
1 teaspoon of baking powder
1 pinch of salt
50 g of hot water
60 g of EVO oil
2 apples
5 tablespoons of apricot jam
1 lemon
Preparation:
Slice the apples thinly, sprinkle with lemon juice and set aside. Meanwhile, prepare the dough: in a bowl, mix the flour with the sugar, salt, baking powder, EVO oil, and water until you have a soft mixture. Grease and flour a round baking pan (26 cm diameter) and roll the dough out right into it. Smear 4 tablespoons of jam on the dough and place the apple slices on top. Dilute the remaining jam with two glasses of ASTI Dolce Docg, heat this blend in a saucepan for a few minutes, and then brush it on the apples. Bake the apple pie in a preheated oven at 180° C for about 35-40 minutes, until it is golden brown. Serve hot, with vanilla ice cream or custard.