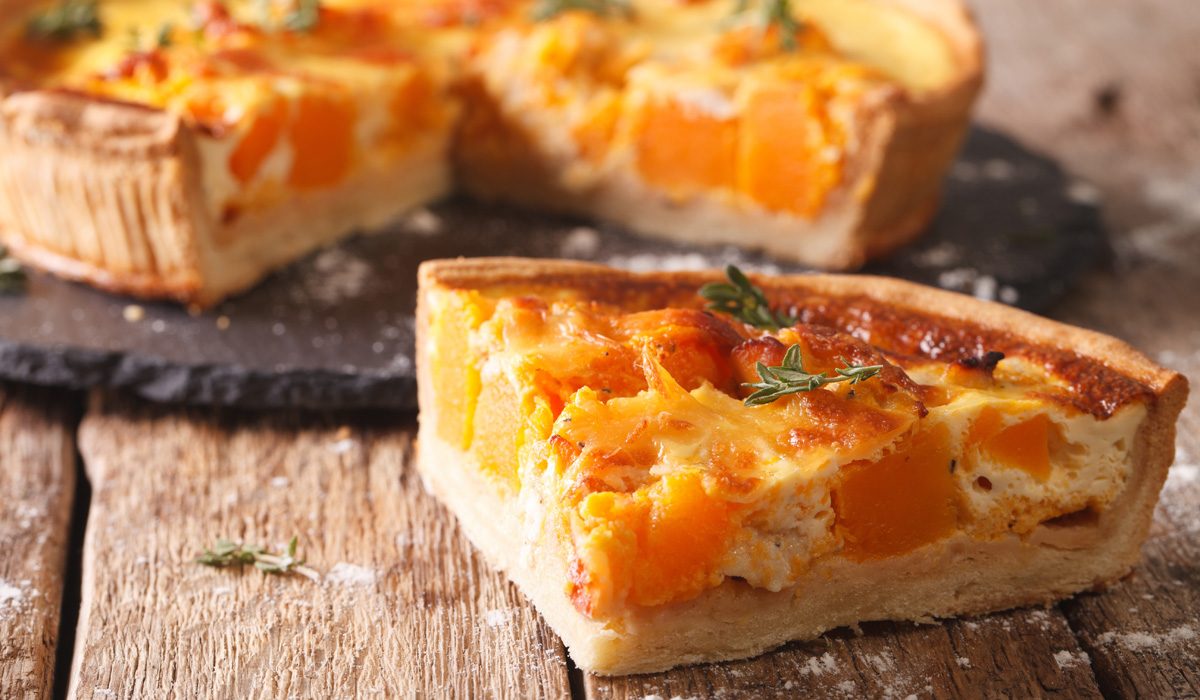 Ingredients
Brisee puff pastry (24 cm mold)
1 kg of pumpkin
3 eggs
100 g of fresh liquid cream
150 g of Casatella Trevigiana
40 g of EVO Oil
1 sprig of Rosemary
1 glass of Conegliano Valdobbiadene Prosecco Superiore DOCG
Salt and pepper to taste
Preparation
Finely chop the rosemary. Clean the pumpkin, cut it into cubes, and cook it in the pan with hot EVO oil. Add the rosemary, season with salt and pepper and, after about 5 minutes, add the Conegliano Valdobbiadene Prosecco Superiore DOCG. Cover and cook for about 20 minutes.
In a bowl, beat the eggs with the fresh cream, adjusting with salt and pepper.
When the pumpkin is cooked and cold, mix it with the diced Casatella Trevigiana. Cover a pan with the brisée puff pastry, pour the pumpkin and the cheese on it. Also, add the beaten eggs with the cream.
Bake the rustic cake in a pre-heated oven at 170° C for 60 minutes. Serve hot.