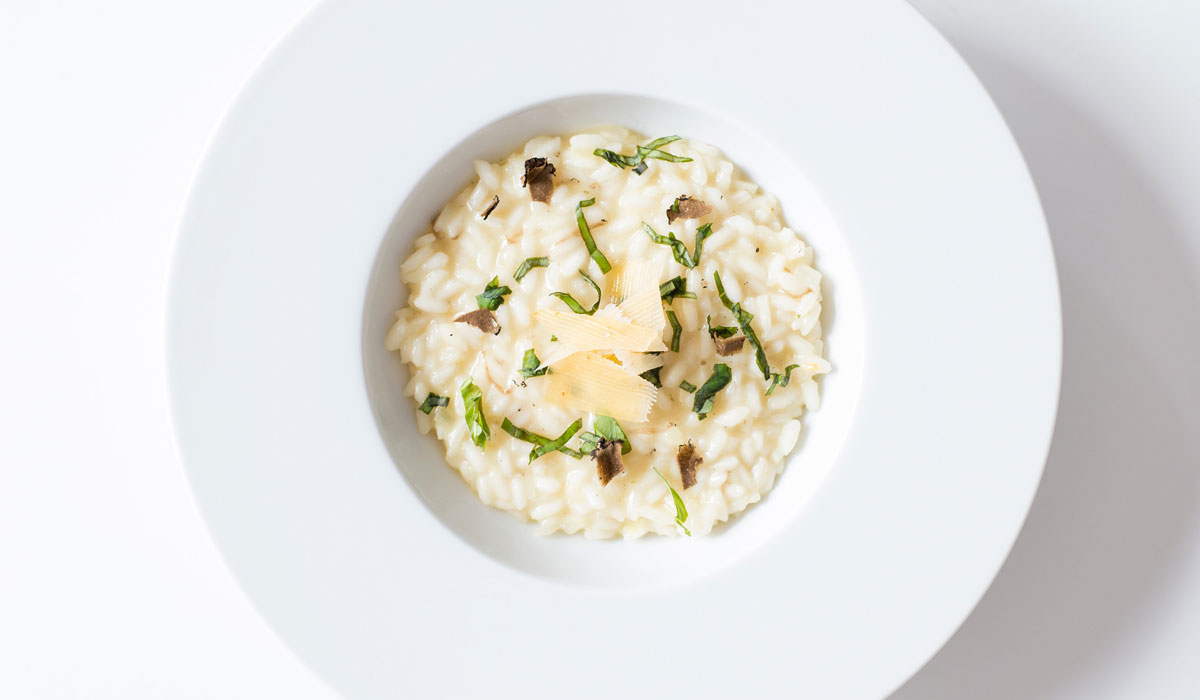 Ingredients:
50 g of butter
4 tbsp of EVO oil
1 little white onion
200 g of Arborio rice
1 glass of white wine
1 l of vegetable stock
50 g of Provolone Valpadana DOP
1 little black truffle
2 chopped chieves
Salt and Pepper to taste
Preparation:
Melt the butter in a saucepan over low heat. Add the chopped onion and stir until it becomes transparent. Add the rice, toast it for a few minutes and then add the wine. Continue to cook until the wine has blurred, add a ladle of hot broth, raise the heat and let go until the broth has absorbed completely, add the truffle flakes and continue to pour the broth, stirring, until rice is cooked. Season with salt and pepper.
Stir in the Provolone Valpadana PDO and other truffle flakes.
Serve still warm with some chopped chives and extra virgin olive oil.