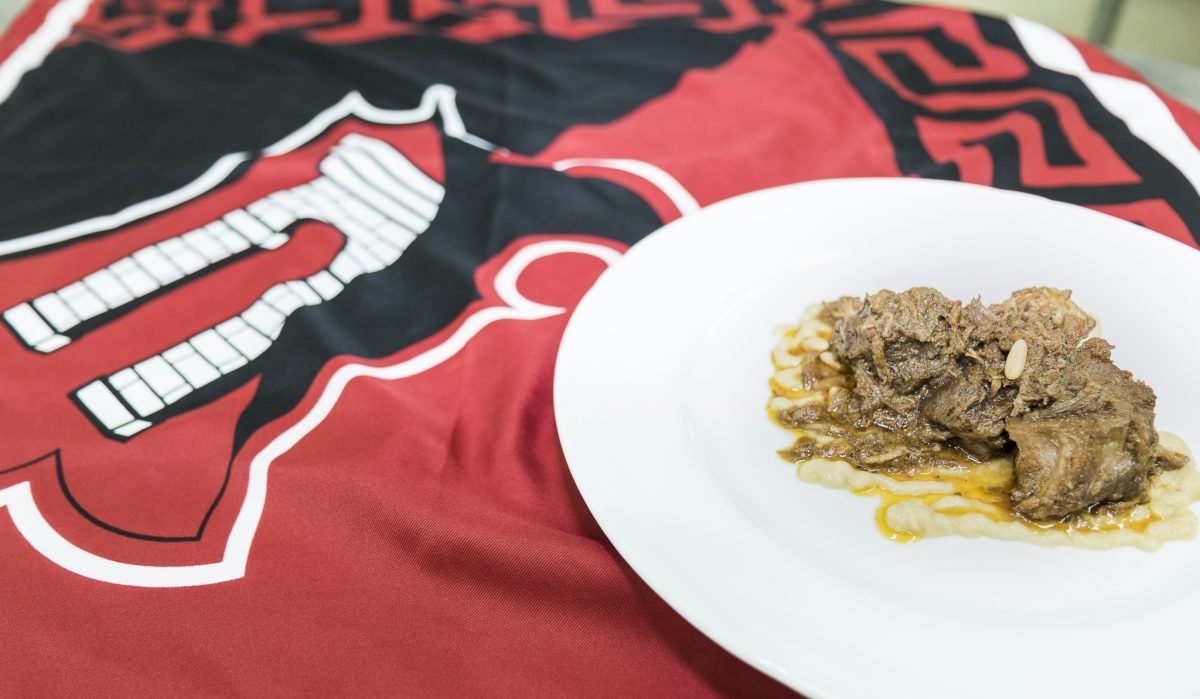 Ingredients:
500 g of wild boar meat
2 onions
2 carrots
2 stalks of celery
2 juniper berries
1 clove of garlic
1 bay leaf
1 teaspoon of tomato paste
30 g of sultana raisins
50 g of pine nuts
100 g of chickpeas
Olio EVO to taste
Vino Nobile di Montepulciano DOCG to taste
Salt and pepper to taste
Preparation:
Cut the wild boar meat into small pieces to put inside a large bowl, sprinkle it with Vino Nobile di Montepulciano DOCG until it is completely covered, and add all the washed and chopped vegetables and the spices.
Let the meat marinate for about 12 hours and soak the chickpeas; after 12 hours, drain and rinse the meat under running water.
Put the oil and meat in a high-sided pan, let it brown quickly so that the juices are sealed inside, then add the chopped vegetables and spices and keep cooking.
When the vegetables are sautéed and the meat will tend to dry, add some Vino Nobile di Montepulciano DOCG, let it evaporate, then add the tomato paste diluted with 1 dl of hot water; add raisins, pine nuts, and bay leaves, mix all, and cook. If necessary, add more hot water. Meanwhile, boil the chickpeas in hot water with a pinch of salt and, when cooked, blend them until obtaining a cream.
Serve hot putting the chickpea cream as a base with the wild boar bites on top.