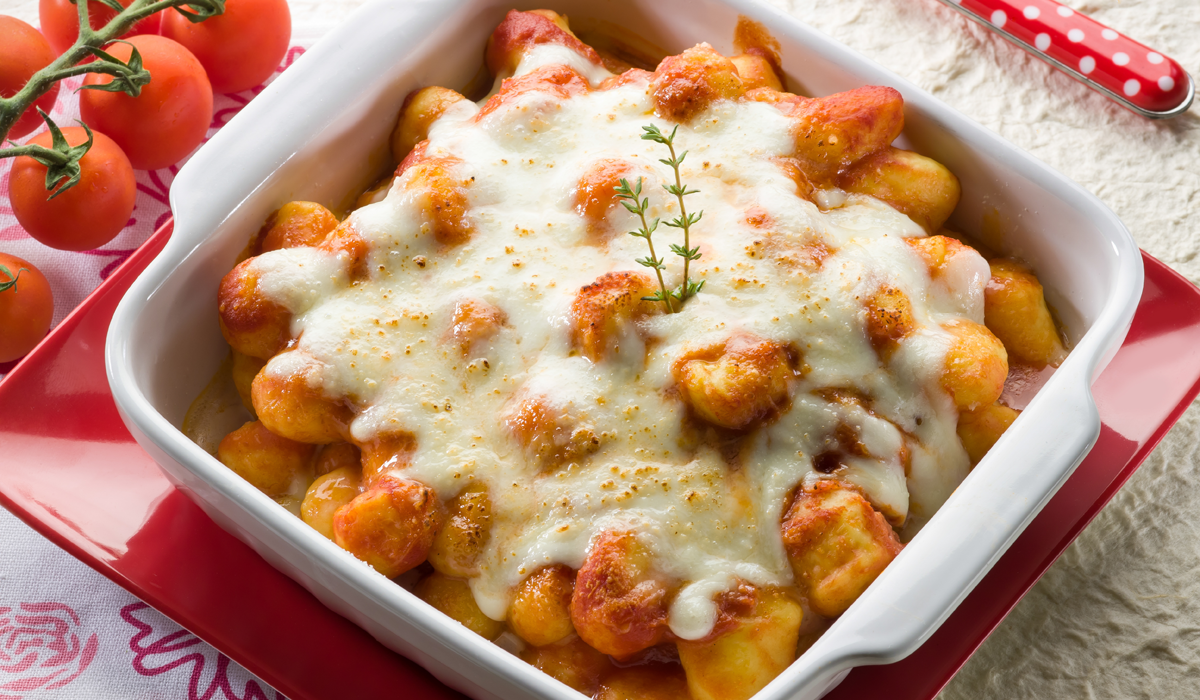 Ingredients:
500 g of potato gnocchi
600 g of tomato sauce
6 basil leaves
250 g of Mozzarella STG
Grated Parmigiano Reggiano
EVO oil to taste
Salt to taste
Preparation:
Pour a drizzle of oil into a pan and add the tomato puree. Add salt and basil leaves, then cook over low heat for about 30 minutes.
Bring the salted water to a boil and cook the gnocchi until they float; drain and put them in a bowl with the tomato sauce, then gently mix.
Oil a baking tray, place a layer of gnocchi on the bottom, cover it with some diced Mozzarella STG, and sprinkle some grated Parmigiano Reggiano. Continue this way until you run out of ingredients, finishing with Mozzarella STG on top and a thick layer of Parmigiano. Place in a preheated oven at 250° C in grill mode for 5/10 minutes. Serve the gnocchi alla sorrentina hot.