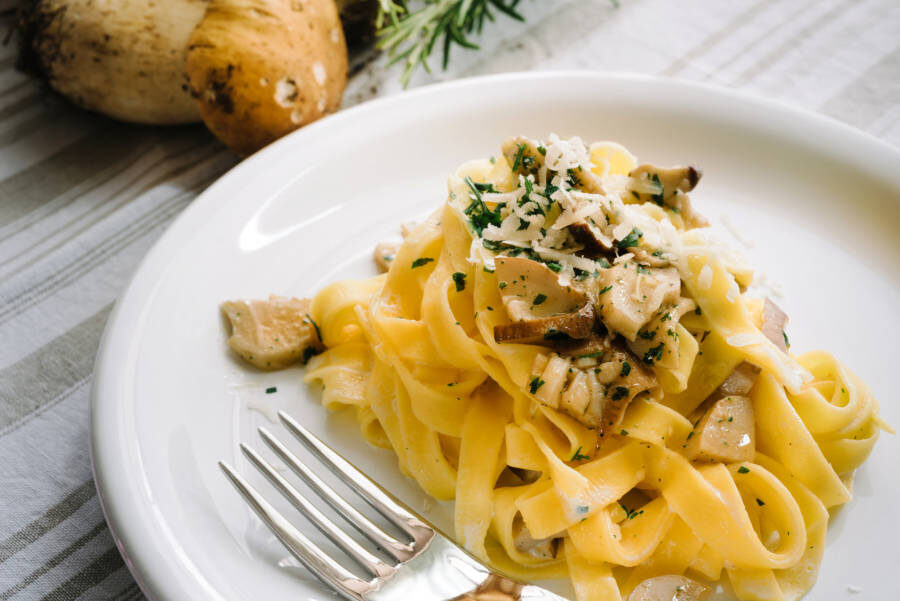 Ingredients
1/2 glass of ASTI Secco Docg
400 g of fresh tagliatelle
500 g of porcini mushrooms
1 clove of garlic
EVO oil to taste
50 gr of butter
200 g of Parmigiano Reggiano
Salt and pepper to taste
Parsley to taste
Preparation:
Clean the dirt off the mushrooms, scraping them lightly with a knife, then rub them with a moist cloth and slice them thinly. Heat two spoon of oil in a large pan and brown the garlic cloves with ASTI Secco Docg. Add the mushrooms, salt, and pepper and cook for about ten minutes uncovered, stirring frequently. Remove the garlic, add parsley and butter. In the meantime, cook the tagliatelle al dente and add them to the saucepan with the mushrooms, mixing everything for a few minutes. Garnish with parmesan cheese and pepper and serve.