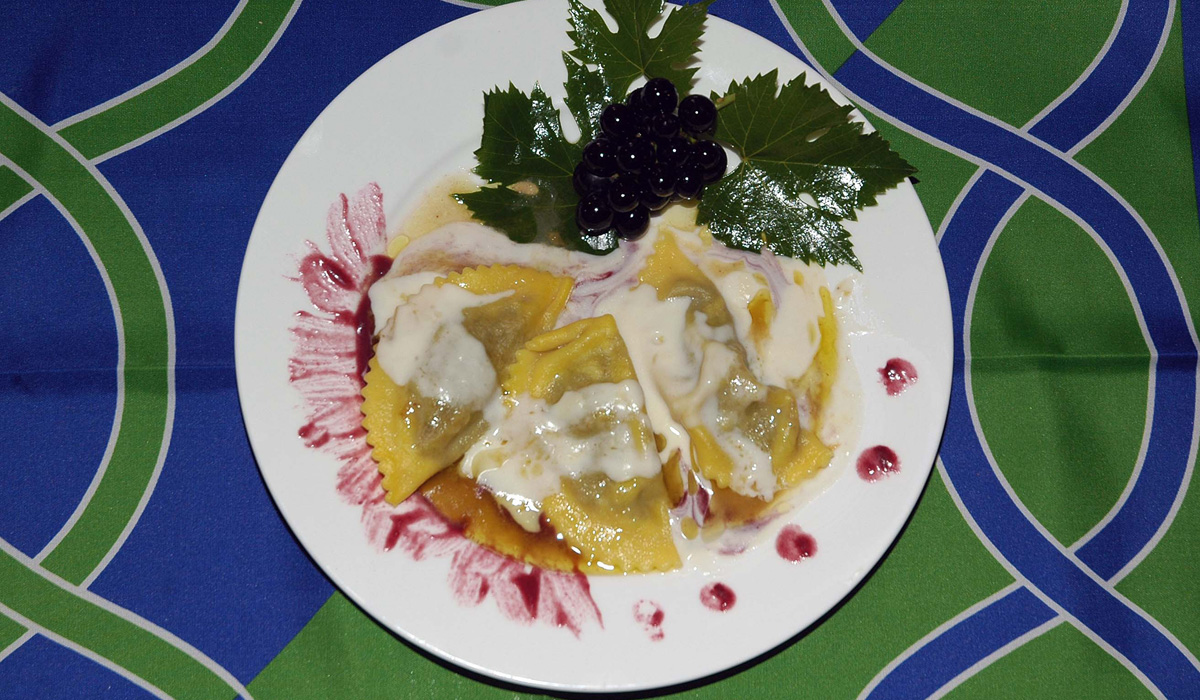 Ingredients:
Celery
Onion
EVO oil
Beef
Vino Nobile di Montepulciano DOCG
Salt and pepper to taste
Preparation:
Begin preparing the filling: fry chopped celery and onion in EVO oil. Then, add a piece of beef, add salt and a pinch of pepper, and let it brown. Pour Vino Nobile di Montepulciano until covering the meat and cook over low heat until the wine has retreated, forming a thick and dark cream.
Let the meat cool, then finely chop it. Let the filling rest for a few hours. Meanwhile, prepare the ravioli dough. Once it is ready, stretch it and stuff it with the meat filling. Cook the ravioli in plenty of salted water, then dress them in the wine cream from the beef cooking and Grana Padano to taste.