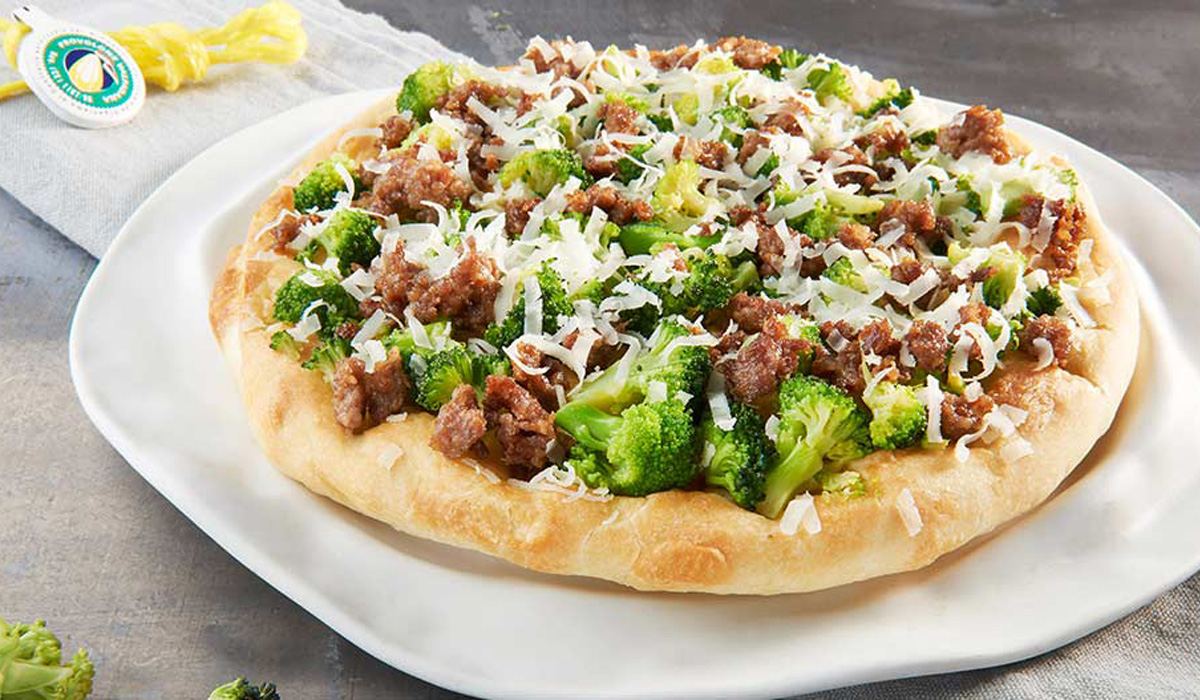 Ingredients:
1 round focaccia (pre-cooked)
500 g of broccoli
200 g of sausage
150 g of grated Provolone Valpadana DOP piccante
1 clove of garlic
EVO oil
Salt and pepper to taste
Preparation:
Clean the broccoli and wash them well under running water. Peel the garlic clove and place it into a pan with 3 tablespoons of EVO oil. Turn on medium heat and, as soon as the garlic browns, add the chopped broccoli. Mix carefully, cover the pan and wait about 20 minutes, then remove the lid, add some salt, and keep cooking.
Put the sausage into another pan over medium heat, break it up with a wooden fork, and cook for 20 minutes, then set it aside.
Put the focaccia on a baking tray, spread broccoli and sausage on top, sprinkle with little EVO oil, and bake at 200° C for 10 minutes.
Remove from the oven, sprinkle the grated Provolone Valpadana DOP piccante on top, and serve.