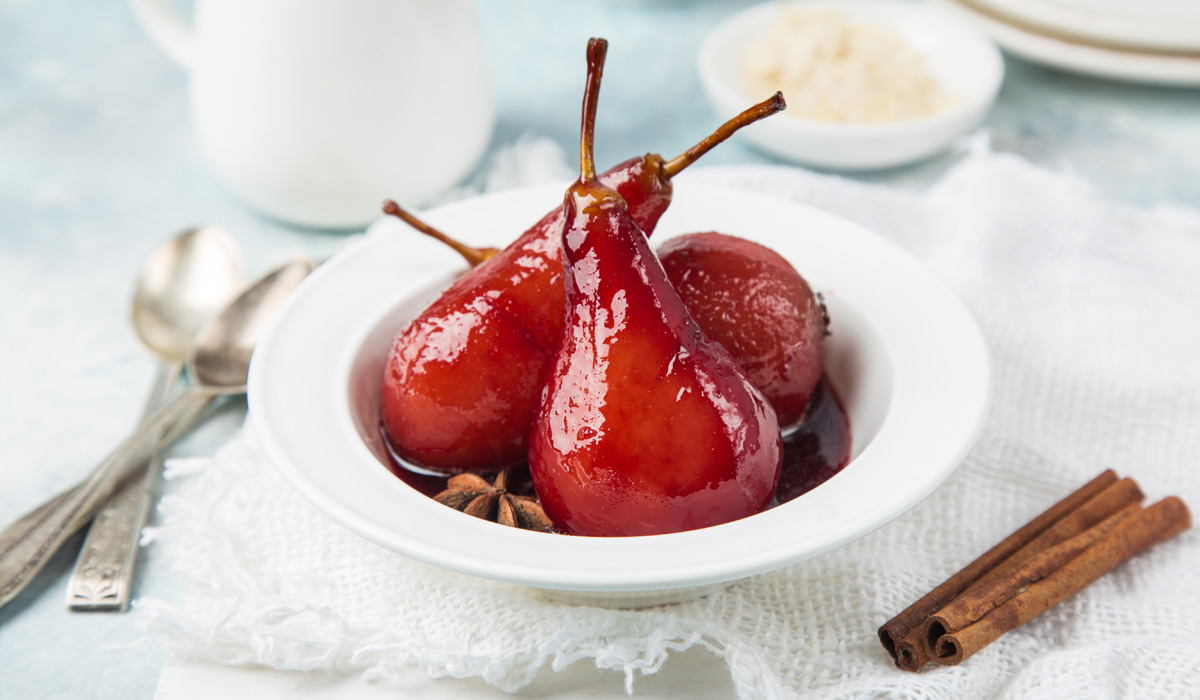 Ingredients
4 pears
300 ml of Vino Nobile di Montepulciano DOCG
200 ml of water
200 g of sugar
3 cloves
2 star anise
1 cinnamon stick
2 cardamom berries
Vanilla ice cream to taste
Preparation
Pour Vino Nobile di Montepulciano DOCG, sugar, and water into a saucepan and bring to a boil. In the meantime, remove the pear peel without removing the stalk.
In the saucepan, add the star anise, the cloves, and the crushed cardamom berries. After a few minutes, add the pears too. Lower the heat and cook for 10-15 minutes, turning the pears over so that they can take the flavor of the spice blend.
Drain the pears and place them on a plate to cool. In the meantime, filter the liquid and let it reduce in the saucepan until it obtains a syrupy consistency.
Serve the pears sprinkled with the syrup and accompanied by vanilla ice cream.