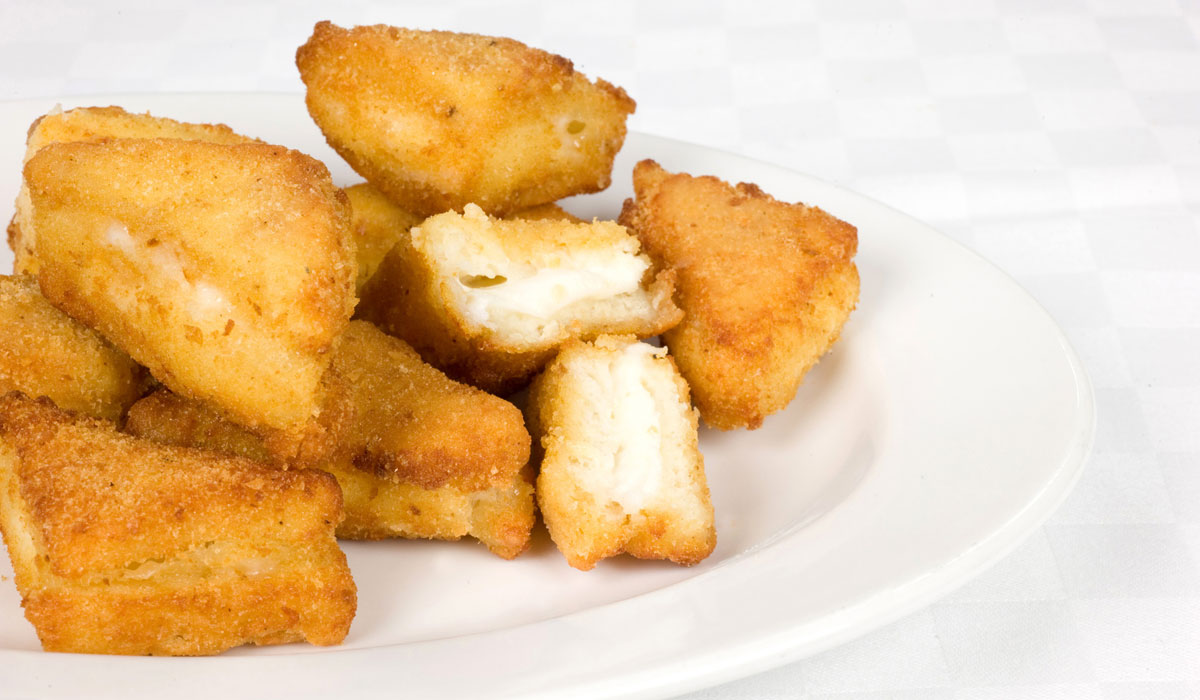 Ingredients:
8 slices of bread
250g of Mozzarella STG
3 eggs
100 g of breadcrumbs
Peanut oil for frying
Salt to taste.
Preparation:
Remove the bread crust, slice the Mozzarella STG, and put it on four bread slices. Cover them with the other slices of bread, making a slight pressure. Beat the eggs with a pinch of salt, dip the Mozzarella STG sandwiches into the egg, and then pass them in the breadcrumbs. Fry each Mozzarella STG in carrozza in hot oil (170°), then drain, dry the oil with some absorbent paper, and serve hot.